ABOUT MS&AD INSURANCE GROUP
WHO WE ARE
The MS&AD Insurance Group was formed with three groups of insurance companies being integrated with our mission "to contribute to the development of a vibrant society and help secure a sound future for the earth, by bringing security and safety through the global insurance and financial services business."
WHAT WE DO
To fulfill our aim to contribute to "the development of a vibrant society and help secure a sound future for the earth," we need to: promptly identify various risks stemming from social issues which could hamper our aim, provide information on these risks, prevent risks from being realized, reduce the impact of these risks, and, through providing a variety of products and services to reduce the economic burden when these risks become real, prepare an environment in which customers around the globe, who make efforts to address and overcome various challenges, can securely live and conduct business. That is our story of value creation.
WHAT WE SEE
In 2018, we have announced new management plan called "Vision 2021" which aims to build up "resilient and sustainable society" as of 2030. There are severe problems preventing the society from being "resilient and sustainable". In "Vision 2021", we, dealing with such risks, pursue value creation with the aim of realizing our mission.
RESILIENT
It is essential to be capable to overcome
uncertainties emerged by rapid changes.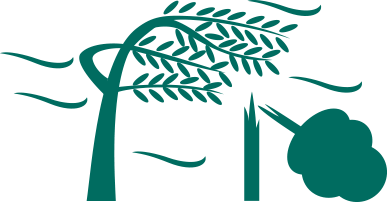 SUSTAINABLE
Development and prosperity can be
maintained only when economy,
environment and society have win-win
relationship and not a trade-off one.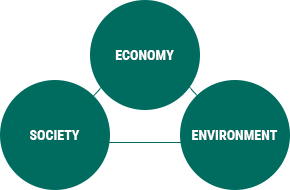 In the management plan, we emphasize to embrace Creating Share Value (CSV) into our business models for sustainable company's growth which is only possible if we maintain stakeholders trust. In addition, we will incorporate SDGs (Sustainable Development Goals) which were adopted by the United Nations, into our business activities. As a group, we continue to make efforts to solve social issues through the MS&AD business model.
Through corporate activities that implement "The Story of Value Creation," we will continue creating shared value (CSV) to realize the image of society we are aiming for by 2030.
CREATING SHARED VALUE
Deal with new risks
Create mobility society without accidents
Strive for resilient community development
Support "good health and longevity"
Contribute to climate change mitigation and adaptation
Strive to improve sustainability of natural capital
Work toward realization of "leaving no one behind"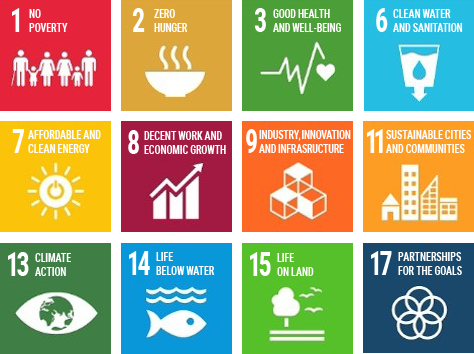 KEY STRATEGIES
To become a world-leading insurance and financial services group which creates resilient systems that can swiftly
respond to changes in environment, we set three key strategies to strive for the goal as below.
PURSUE GROUP'S
COMPREHENSIVE
STRENGTHS

Maximize our group's strengths such as
diversity, capital, human assets customer
base, through cooperation effectively

PROMOTE
DIGITALIZATION

Digital technology drives innovation to
reform our entire business

REFORM
PORTFOLIO

Seek for best portfolios in business
segments as well as appropriate risk
control to maintain a stable earnings base
MS&AD'S DIGITAL STRATEGY
Digitalization is growing needs as critical management issue for MS&AD group to achieve business goals. Digital transformation enable us to optimize specific processes and functions today while igniting sustainable growth for tomorrow.
PLATFORM

Effective Data Utilization
System Reform
Foster intra-group culture

INITIATIVES

Competitiveness
in evolving channels
Digital transformation
of products and services
Business Process
Engineering

OBJECTIVES

IMPROVE

Customer Experiences
Operational Efficiencies